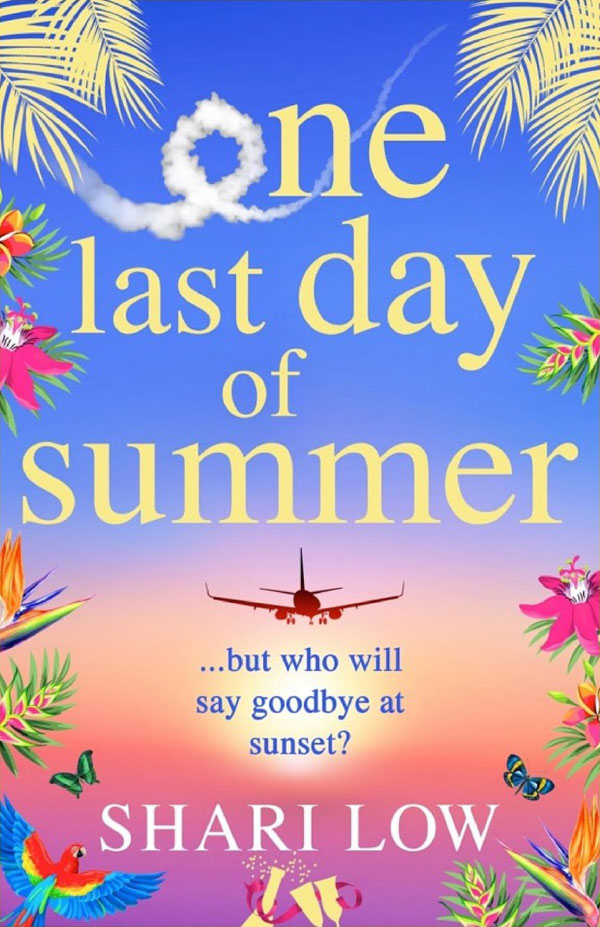 One Last Day of Summer
…But who will say goodbye at sunset?
As a flight to St Lucia leaves the runway, four passengers meet for the first time.
After escaping her controlling husband, Bernadette Manson is taking the first extravagant holiday of her new life. But when her best friend cancels, will she be strong enough to fly solo?
Tadgh Donovan is about to jet off to his destination wedding when he sees a shocking text. Has his bride-to-be written her wedding vows… or already broken them?
Hayley Ford is the wife of a top fertility specialist yet her battle to get pregnant has almost broken her marriage. Can a trip to the sun heal their relationship or should she brace for a crash landing?
Dev Robbins is crossing oceans to track down the woman he fell in love with at first sight. Will it be a one way trip to happy ever after or a return journey to singledom?
What readers are saying…
'Perfect Summer Read.'
'Fabulous… I loved every single minute of it.'
'Keeps You Guessing.'
'A wonderful, heart-warming and feel-good summer read!'
'Breath of fresh air… So freaking refreshing! It's sweet, it's witty and just plain fun.'