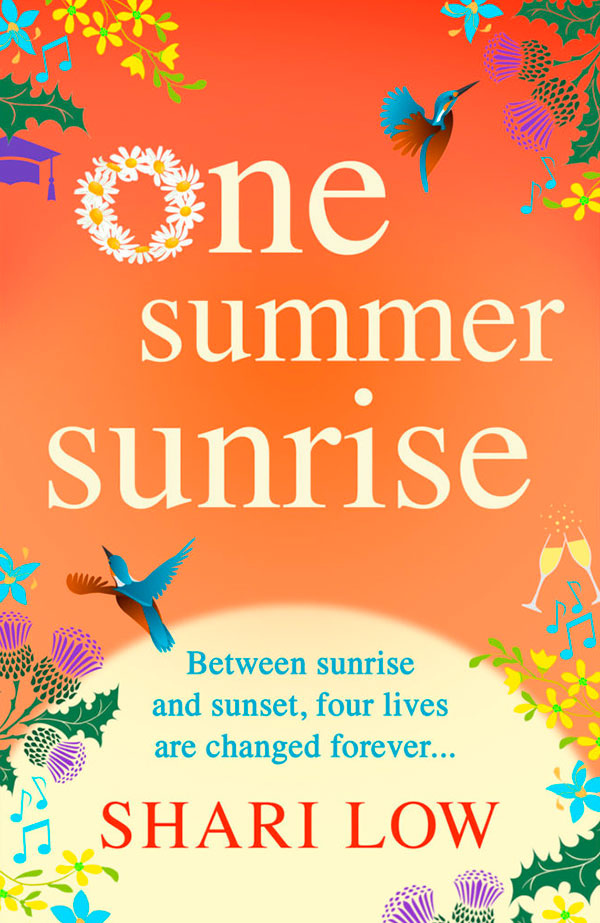 One Summer Sunrise
As the sun rises on a hot summer's day, four lives are about to be changed forever…
Today, Maisie McTeer decides to track down the ex who jilted her at the altar. Today, she'll find out that revisiting the past can also rewrite her future.
After losing her husband, Harriet Bassett can no longer bear her lonely life. Today, a familiar face in a crowd will spark a quest to discover if there's something and someone worth living for.
Scott and Kelly Bassett's daughter is leaving home. Today, Scott plans to tell Kelly that he's ending their marriage to pursue his rock and roll dreams.
However, Kelly, has a bombshell of her own. How will Scott react to the news that a new arrival is on the way to fill their empty nest?
Between sunrise and sunset, there's love, heartbreak, laughter and tears, but who will find happiness at the end of the day?
What readers are saying…
'What a lovely, lovely read!'
'As with all of Shari Low books, you find yourself laughing out loud, grinning along with the characters but on an equal measure sobbing your heart out…'
'…A fun but emotional read.'
'Shari Low has done it again! What an absolute joy.'